Hive Founder and CEO, Byron Slosar, was featured on Cheddar with host Brad Smith to spread the word about how Hive is committed to helping build the future of diversity recruiting.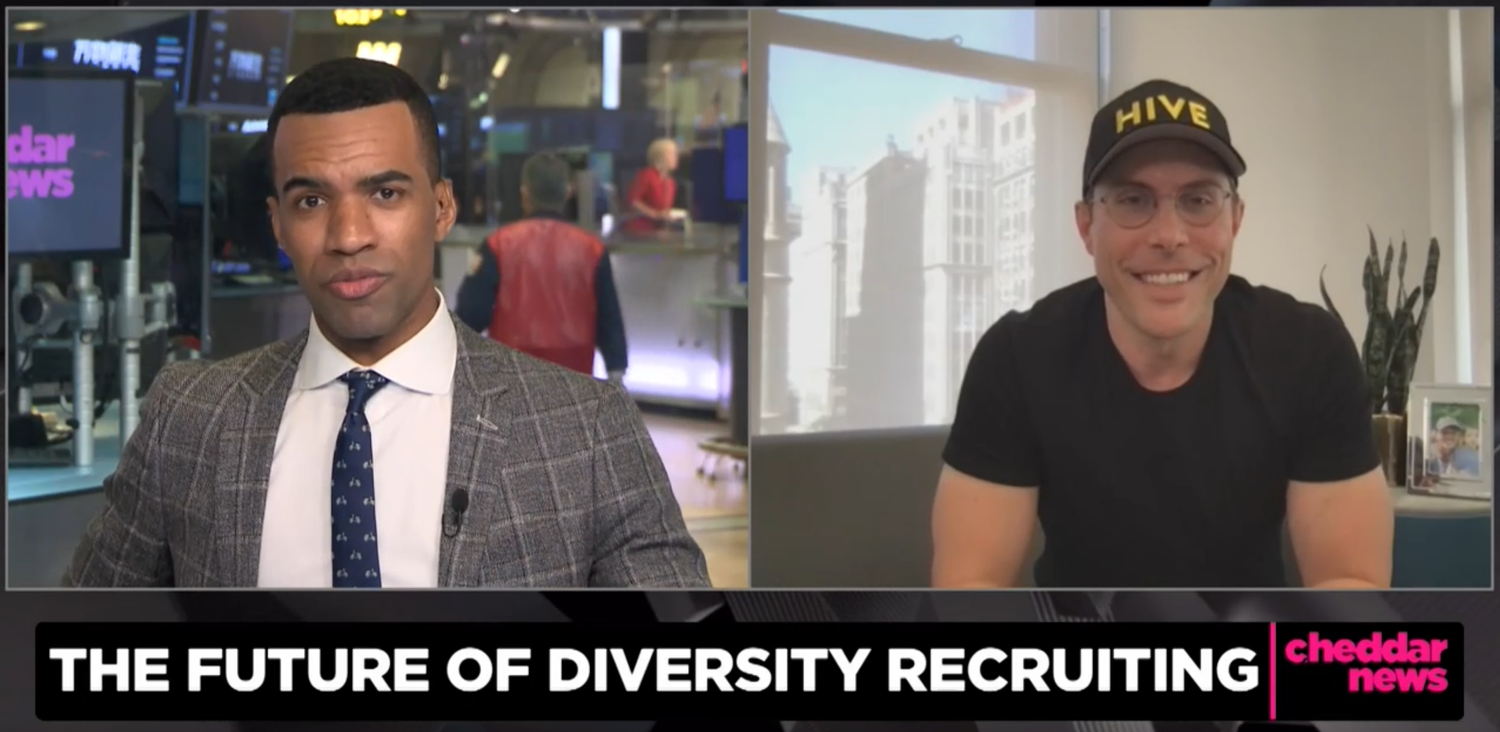 "Eighty percent of [students] share diverse backgrounds and experiences on their resumes because they should be able to, and they want to," Slosar told Cheddar. He also noted that Hive uses gamified and asynchronous content to "get them the tools that they need if they don't have it in the classroom."
Read the full story here.